In this webinar Staffordshire University and the University of Bolton provide an overview of how they've applied Enterprise Architecture (EA) techniques within their organisations.
Ray Reid (Senior Learning Development Specialist, staffordshire University) focuses on using EA to transform the management of external examiners, whilst Stephen Powell (Reader in Inquiry-based Learning, University of Bolton) talks through a mixed methods approach used to improve faculty business processes.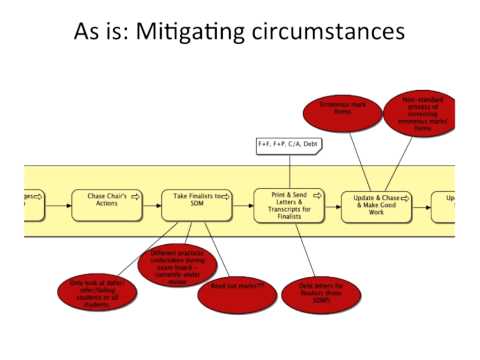 The webinar was delivered and recorded on 16th January 2013.
Upcoming events
Staffordshire University are providing training on the use of ArchiMate® as a part of a Jisc funded project. Register on one of two upcoming workshops using the links below.
Resources
The following is a list of resources shared by the webinar's participants.