In this webinar Steve Bailey (Senior Adviser, JISC infoNet) talks us through the Impact Calculator and how it can be used to measure benefits. Steve also highlights a range of other similar measurement tools available for the sector to use.
The recording is just under 1 hour long and contains input from pilot projects and those attending the workshop.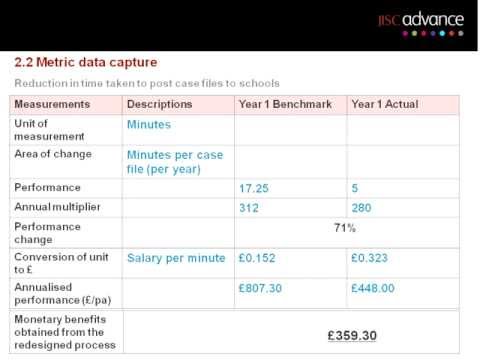 The Impact Calculator was piloted with six UK Higher Education institutions:
A full summary of the pilot project can be found here on JISC infoNet's website.